Adarsh becomes the right way in India today
Mood:
crushed out
Now Playing: Mumbai's real estate symptomatic of corrupt polity
Topic: Corrupt Indians
Small real estate developers openly admit during business conferences that they have to earmark Rs 200 per square feet for bribing government officials for approvals. So when Maharashtra chief minister Prithivraj Chawan said that the builder-neta-bureaucrat nexus is out to sell the city to the highest bidder, people in the corporate world were not very surprised. Chawan was talking at the Global BITS alumni meet in Gurgaon.
The chief minister's candidness comes in the wake of repeated scandals in
Mumbai involving the highest officials in the government including former chief minister of Maharashtra Ashok Chawan. Even as the economy boomed Congress party found many of its veterans and local chieftains embroiled in multi-million dollar scandals.
Mumbai is a strange market for real estate developers from other parts of the country. There are real estate developers in Mumbai who are brazen enough to say that obtaining government approvals is the biggest uncertainty for any project, more than even acquiring land for real estate development. "In case of land acquisition for projects like private townships, the last patch of land is the only difficult part as the sellers know that they can quote as high price as ten times the market value. And the developer will cough up the money easily even as its impact on project costs is minimal. But when it comes to getting approvals from government and local bodies like state government departments, municipalities and gram panchayats there is no certainty if the approvals will come through at all if you don't pay up in the auction-like rush for getting approvals. This is a reason why small real estate players who don't have deep pockets for this kind of corruption, get weeded out", said a developer recently at a seminar in Mumbai.
This also has given rise to new trends in real estate development in almost all metros, not just Mumbai. The rich and hence influential property developers have started to corner all the prime estates in mega cities, and because the corruption cost is so high that the developers can only build swanky high rises and luxury homes leaving little room for mid-income and lower income housing segment in the city.
Most of the real estate developers now fear that there will be no space for middle and lower-middle class population in the city. This could have even worse repercussions on city life as the infrastructure development, though much below the expected mark, would prove to be gravely inadequate to take the pressure of millions travelling by public transport system from far flung areas to the city for work. When the world over walk-to-work culture is building, the neta-builder-bureaucrat nexus in Mumbai is making people stay far away from their place of work.
Recently, a leading business journalist put it succinctly on Twitter, "Building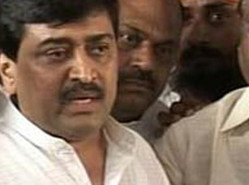 brand New cities is answer to decongesting mumbai/ delhi etc. Won't happen cause builders (read netas) & financiers stand to lose… Govt won't allow new cities cause prices in metros will fall & it allows them to hike property cess, insurance, parking, tolls etc".
The other industry demand that there should be a single window clearance for real estate development anywhere in the country will not come through as transparency will only reduce opportunities for government officials for corruption, even as the influential developers lobby for a status quo in policy making so that they can get things done by illegal means easily. What is dangerous is that such development makes town planning completely in favour of developers than on the societal needs.
Although chief minister of Maharashtra Prithivrao Chawan started off on a good wicket by sacking the state information commissioner Ramanand Tiwari, it will in all probability be a case of new brooms sweeping well. The High Command must have forced his hand to take some action to get rid of the party's growing corruption taint.
"When you see colour think of us, and when you see corruption think of Congress" is an ad punchline senior BJP leader Arun Jaitley used recently in Delhi during a public meeting quoting from a paint company's campaign on home interiors. Real estate sector, to which paint industry belong to, couldn't agree more with Arun Jaitley.
****************
Posted by Anil Nair at 9:17 AM